ROUNDSTAR new material successfully passed the IATF16949 recertification audit!
Date issued:2021-08-10 14:38
  Round Star new material successfully passed the IATF16949 recertification audit!
  "Market-oriented, quality-based,
  Customer-centric, brand-based value"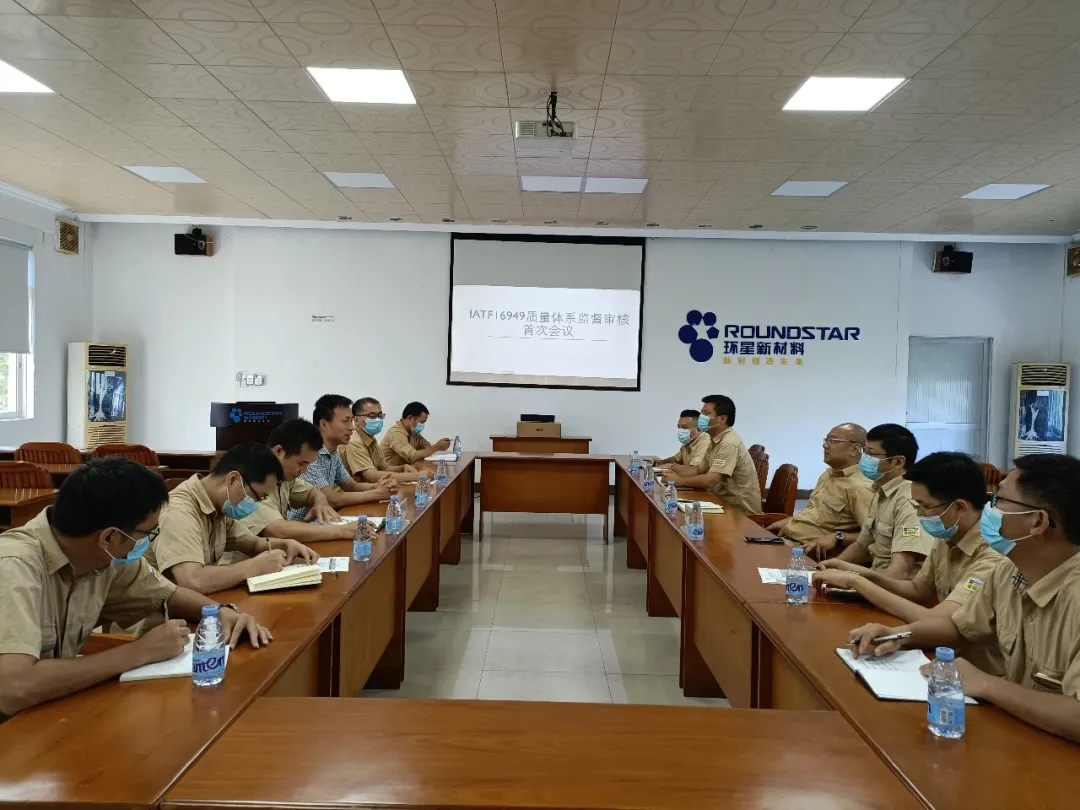 From June 7 to 10. Mr. Yang Shixiu, Senior Audit Director ofSGS Certification, visited Maoming Round Star New Materials Co., Ltd. to conduct a re-audit of the IATF16949 quality management system. Yang Hua, general manager of Round Star New Materials, and the heads of various departments and relevant internal auditors participated in the audit.
  Under the IATF16949 Quality System Internal Audit Program, the Company Audit Team completed product audits, manufacturing process audits, and system internal audits by April, and completed management reviews in early May, making adequate preparations for the oversight review in early June.
  Under the leadership and support of General Manager Yang Hua, through the active cooperation of various departments of the company,SGS Senior Audit Mr. Yang reviewed the company's customer requirements review process,APQP process, production and service delivery control process, equipment management process, product monitoring and measurement process, nonconformity control process, corrective action measures and improvement process Monitoring and measuring equipment control process, business management process, internal audit process, management review process, data analysis and statistical technical process, etc., during which the audit expert teacher in accordance with the requirements of IATF16949 standards, the actual health of all departments of the company, as well as the company's system operation made reasonable recommendations for improvement. This oversight audit was successfully completed on June 10. maintaining the IATF16949 certificate.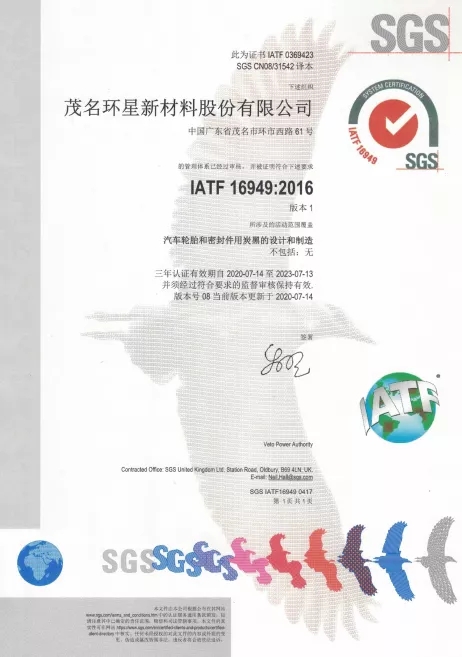 Over the years, Round Star new materials attach great importance to quality management, committed to high-quality carbon black research and development, production and sales, Round Star IATF16949 quality management system using process methods, combined with PDCA cycle and risk-based thinking on the process and system of overall management, the formation of documents to implement and maintain, so that product quality is guaranteed, has won customer reputation and market recognition.
  The recertification audit of the new material IATF16949 is not the end point, but a new starting point. Next, the new materials will continue to improve the company's quality management system, strengthen management, to improve product quality, "market-oriented, quality-based, customer-centric, brand-oriented" to provide customers with efficient service and the most solid product quality assurance, for the company's high-quality and sound development escort.